Description
Tescom anion cushion brush brush TIB20-P is great for women, men or kids.
This revolutionary Hair Brush Comb will have your hair straight, silky and soft within minutes. Designed to drastically reduce static and improve hair texture,
The cushion brush is removable and easy to clean.
Power by 2x AA Battery (not included)
Also works as an anion hair massager
The power button for turn on or off
Straighten and De-tangle, Removes tangles and reduces frizz
Nylon pins gently massage scalp, stimulate blood circulation, relax scalp's pressure
Best for smoothing and finishing medium to long hair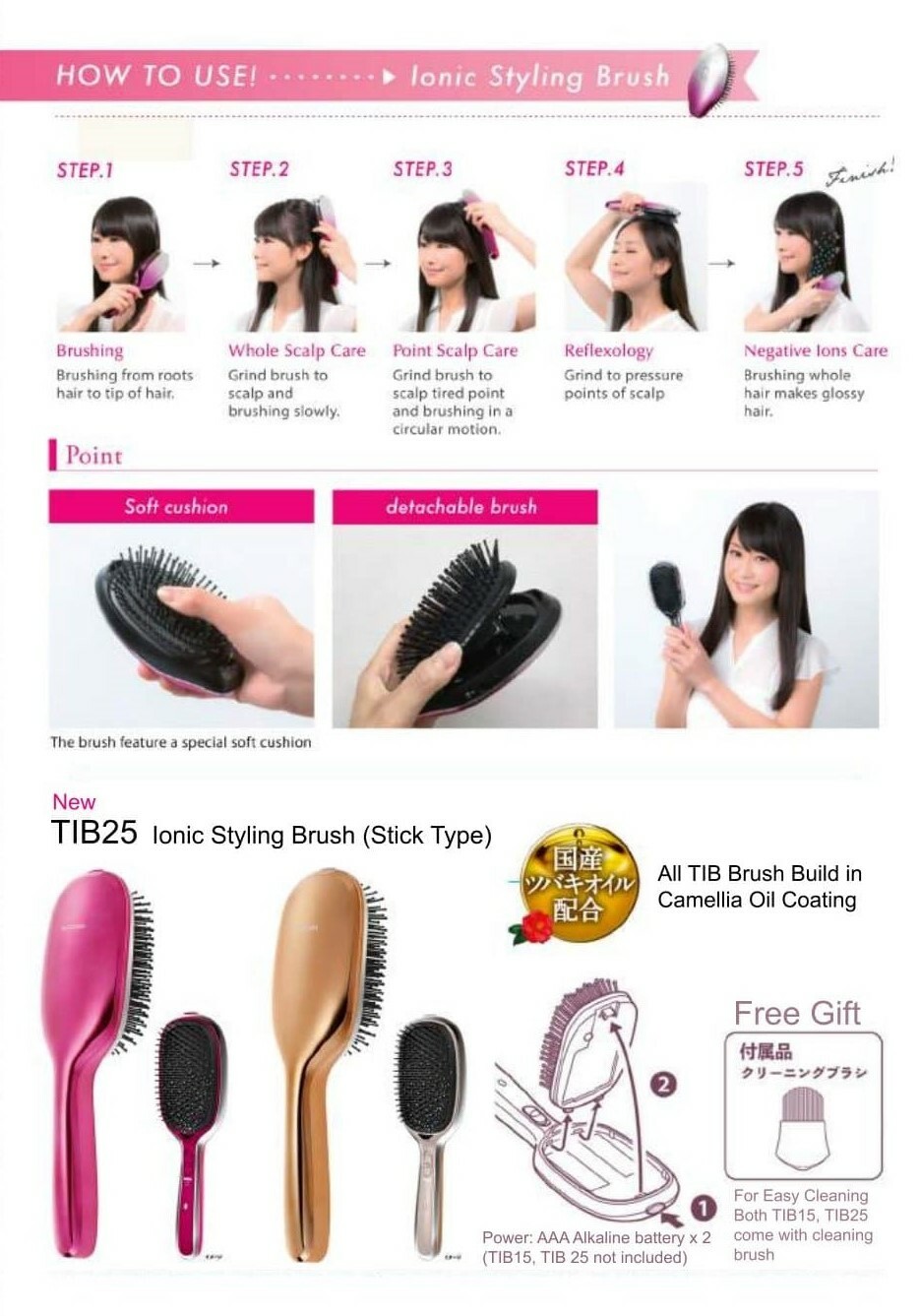 RETURN POLICY:  No returns  unless product is DOA (Dead On Arrival) or Damaged In Shipping. Should report issue within 24 hours of receiving product. Proof of damage required. Provide as many images as possible & report details on the issue.  Defective: Only if product is defective. No physical damage or repairs done.  Manufacturer warranty applies as indicated.
Payment & Security
Your payment information is processed securely. We do not store credit card details nor have access to your credit card information.