Cuisinart has once again revolutionized the specialty coffeemaker category with the Fully Automatic Burr Grind and Brew 12-Cup Coffeemaker. This coffeemaker features an integrated vertical burr mill grinder that automatically grinds whole beans just before coffee is brewed for the freshest flavour. Auto rinse technology automatically self-cleans the coffee ground outlet and the strength control feature lets you customize your coffee by choosing strong, medium or mild brew to suit your taste.

FEATURES
Fully Automatic with 24-Hour Programmability
Extra-large LCD display provides a clear view of programming and brew settings
Vertical burr mill - Grinds beans just before brewing for the freshest flavour
Auto rinse technology - Automatically self-cleans coffee ground outlet
Customized flavour strength and grind control
Sealed bean hopper stores a half-pound (225 g) of beans to be fresh and ready
Brew pause feature - pour a cup while coffee is still brewing
Water Level Window
SPECS AND MANUALS
UPC Code: 068459175236
Unit LxWxH: 10.875" x 14.375" x 20.00"
Unit Weight: 15 lb
Warranty: Limited 3-Year Warranty
RECIPES
Start your mornings with this nourishing brain fuel beverage, it will keep you sharp all day long while keeping sugar cravings at bay.

Recipe submitted by: Jen Zigizmund
Ingredients:
Freshly brewed coffee
1 tablespoon of butter
1 teaspoon of MCT oil
Instructions:
Using a blender, blend coffee with 1 tablespoon of butter (ideally grass-fed) and 1 teaspoon of MCT oil for about 30 seconds until nice and frothy.
Enjoy!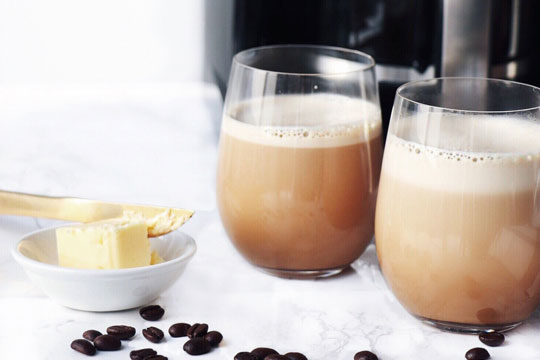 This anti-inflammatory nourishing latte with freshly brewed coffee is easy to make and is an absolute must for this cold weather.

Recipe submitted by: Jen Zigizmund
Ingredients:
½ cup coconut milk
½ cup freshly brewed coffee
½ teaspoon of ground turmeric
1/8 teaspoon of ginger powder
½ teaspoon coconut oil
Pinch of black pepper
Sweetener of choice - maple syrup, honey or stevia
Instructions:
Add coffee, coconut milk, ground turmeric, ground ginger, coconut oil, black pepper, and sweetener of choice in a small sauce pan.
Whisk to combine and warm over medium heat for about 3-5 minutes.
Let cool and taste to adjust flavour. Add more sweetener if desired.
Enjoy!
VIDEOS